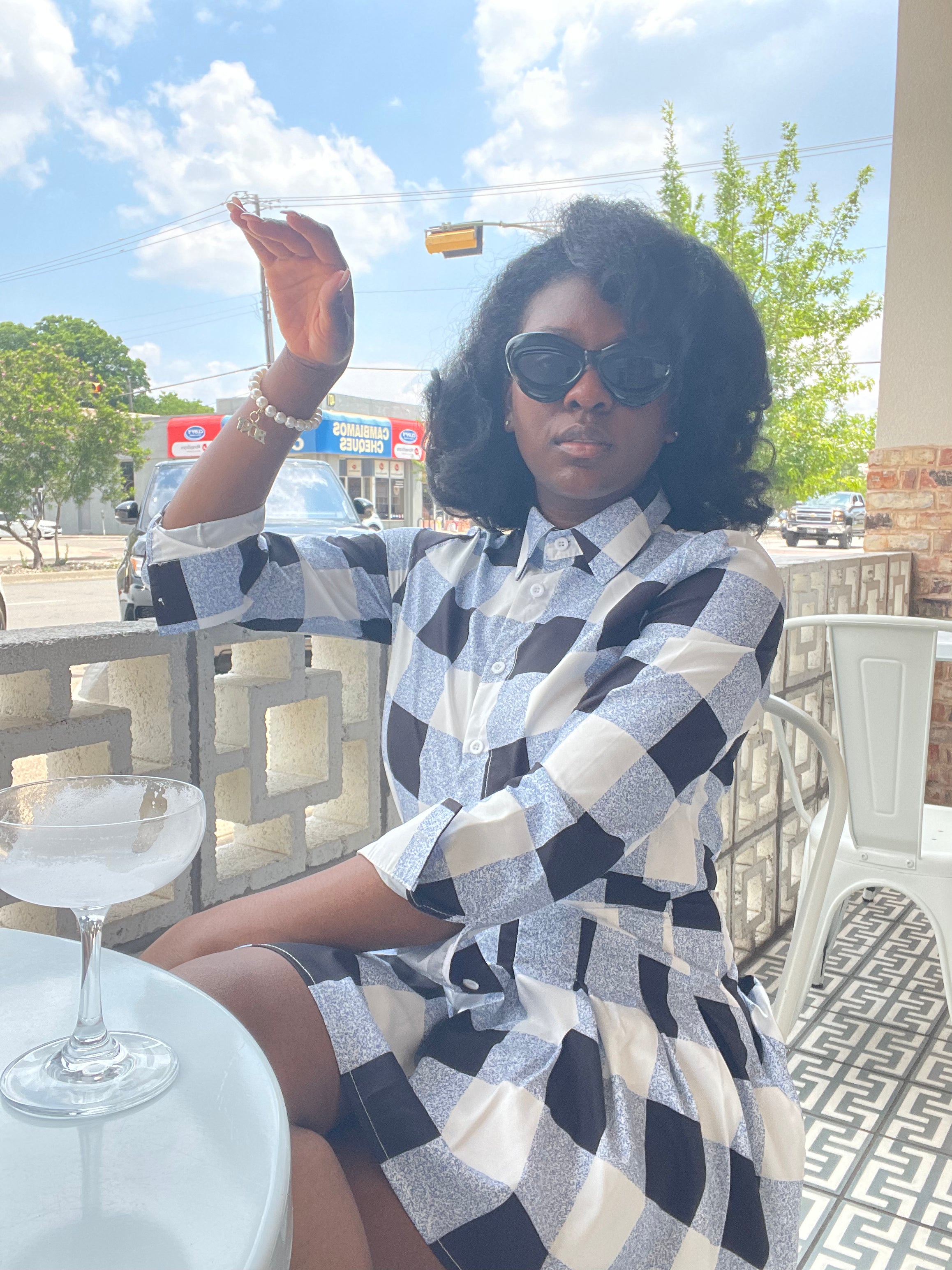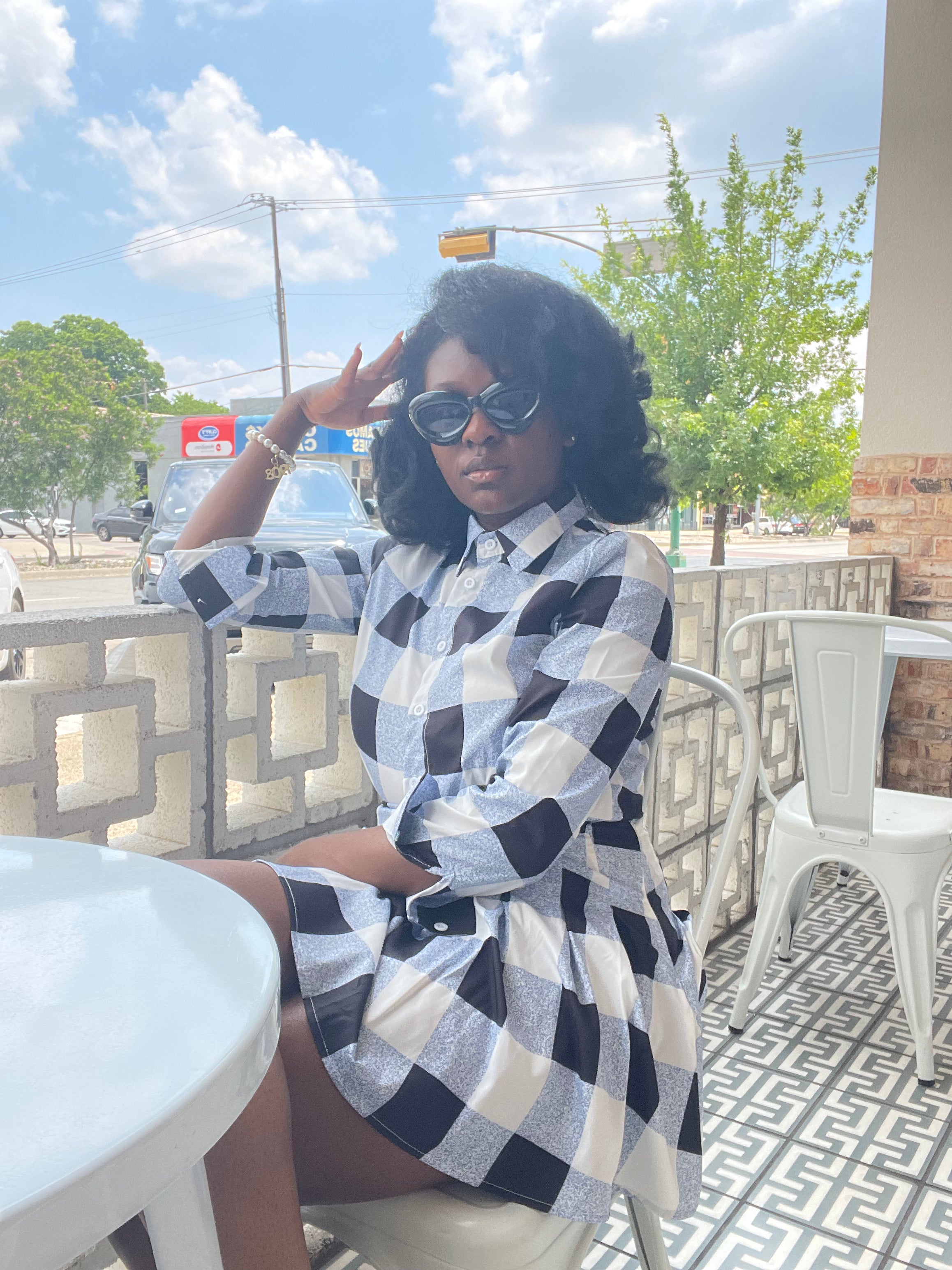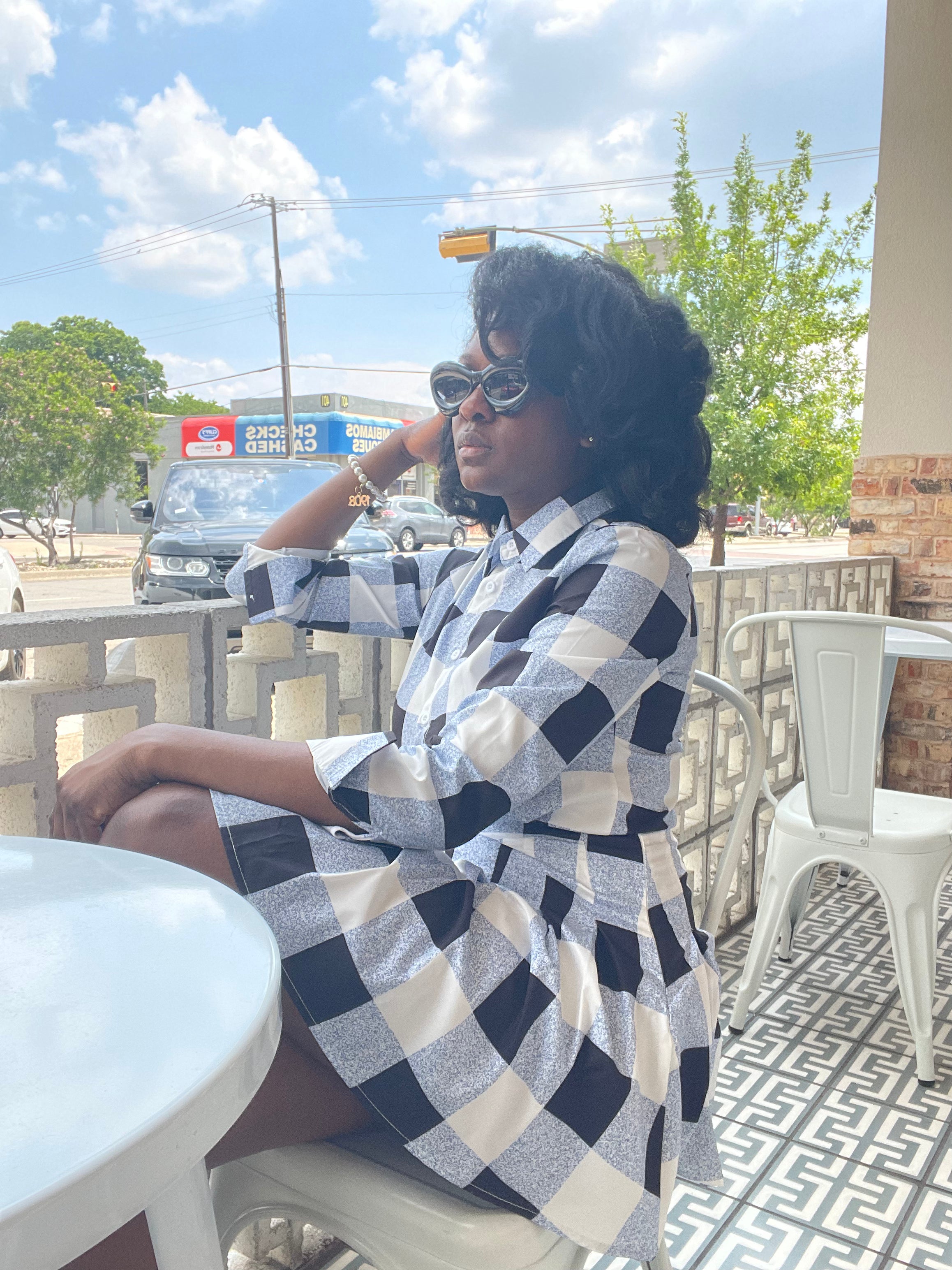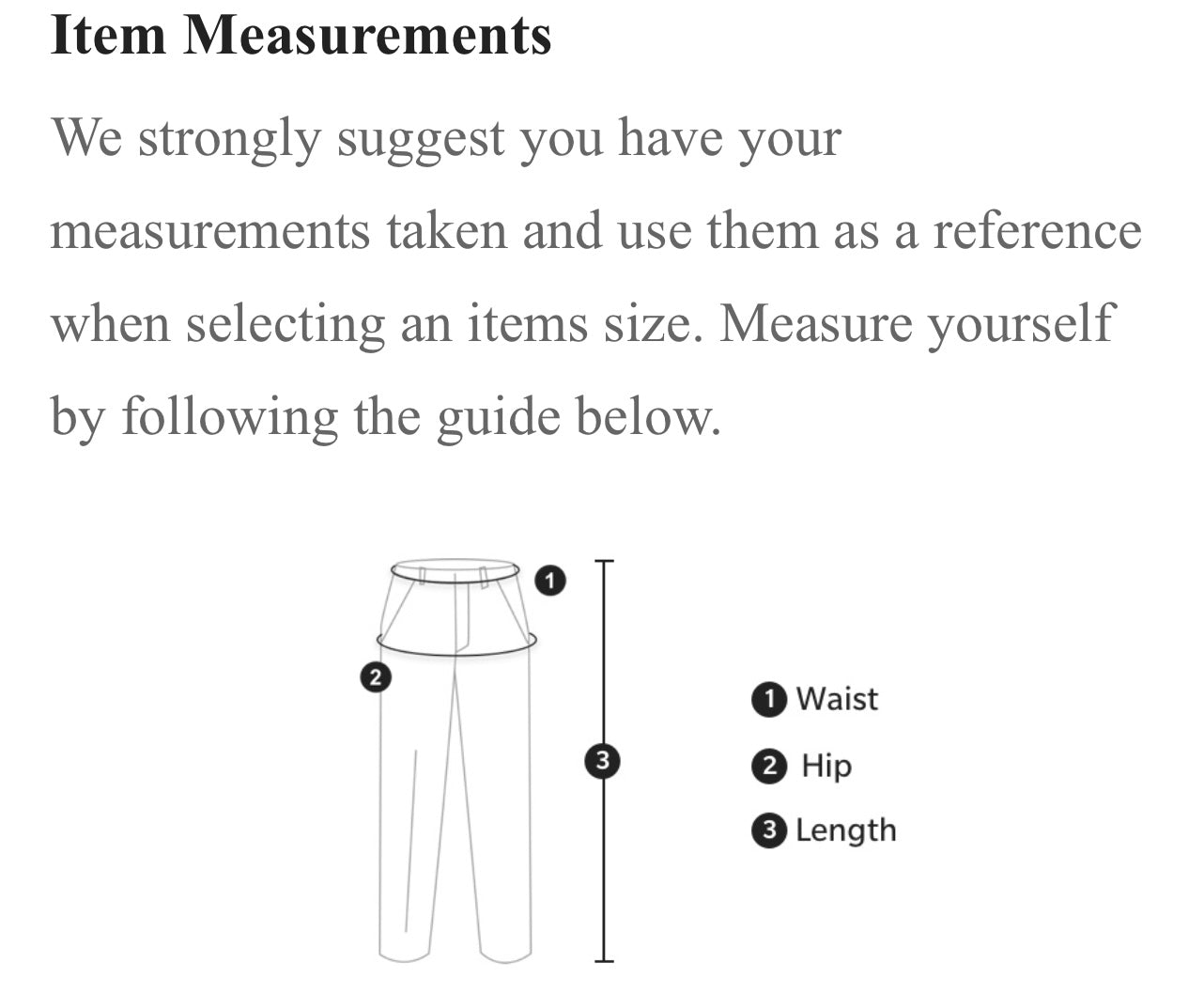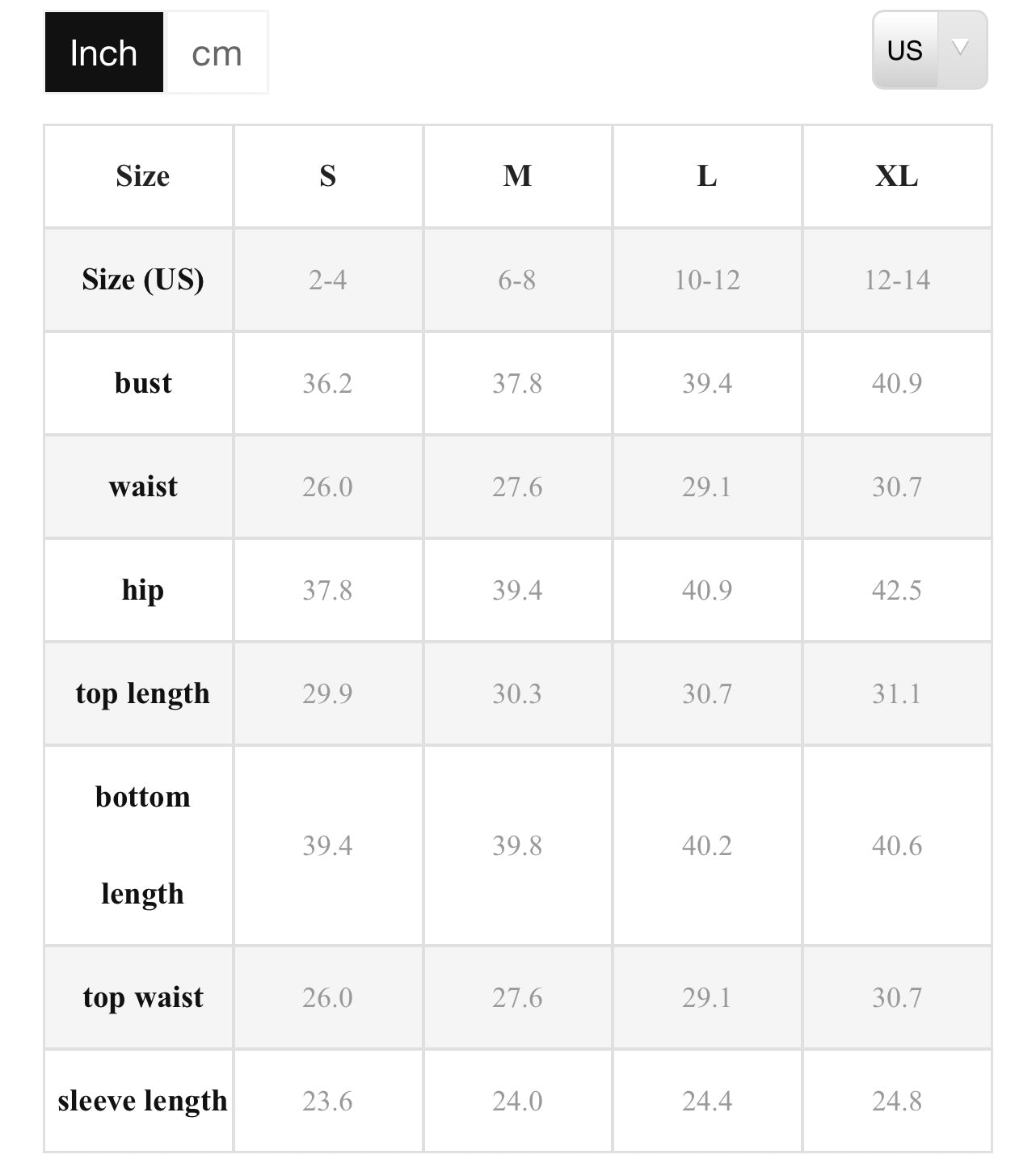 We have statement pieces for women who like to make fashion statements. 
This is the top of the School Girl Vibes skirt set, the top is white, black with multi colored soft blue gray hues throughout the fit. 

Provides a great mixture between stretchy and fitted.
Sleeves can be rolled up for a bit of an edgy-er look. 
Perfect for the Fall with tights or stockings, a beanie, or Fedora. 

Model is wearing size Small.
Model measurements are 5'4 & 140 lbs. 
School Vibes Top