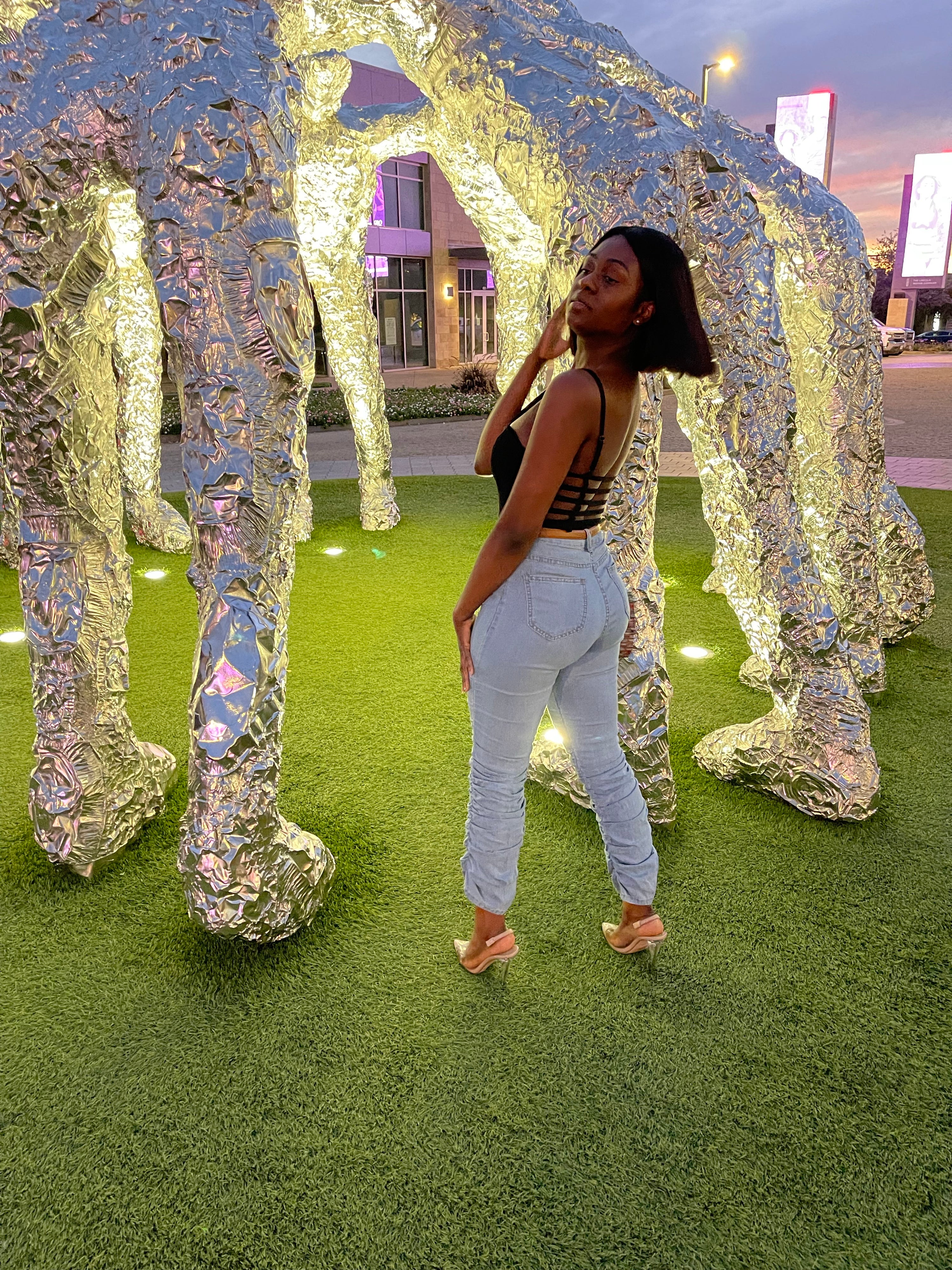 Fills out in the right places. Comfortable and stretchy. 
The ruffled leg at the bottom creates uniqueness. #Stacked
A belt is recommended if you want a snug fit. 

Not meant to go all the way down to your ankle. 
Model is wearing size Small. 

Model measurements are 5'4 and 140 lbs. 
Ruffled Jeans