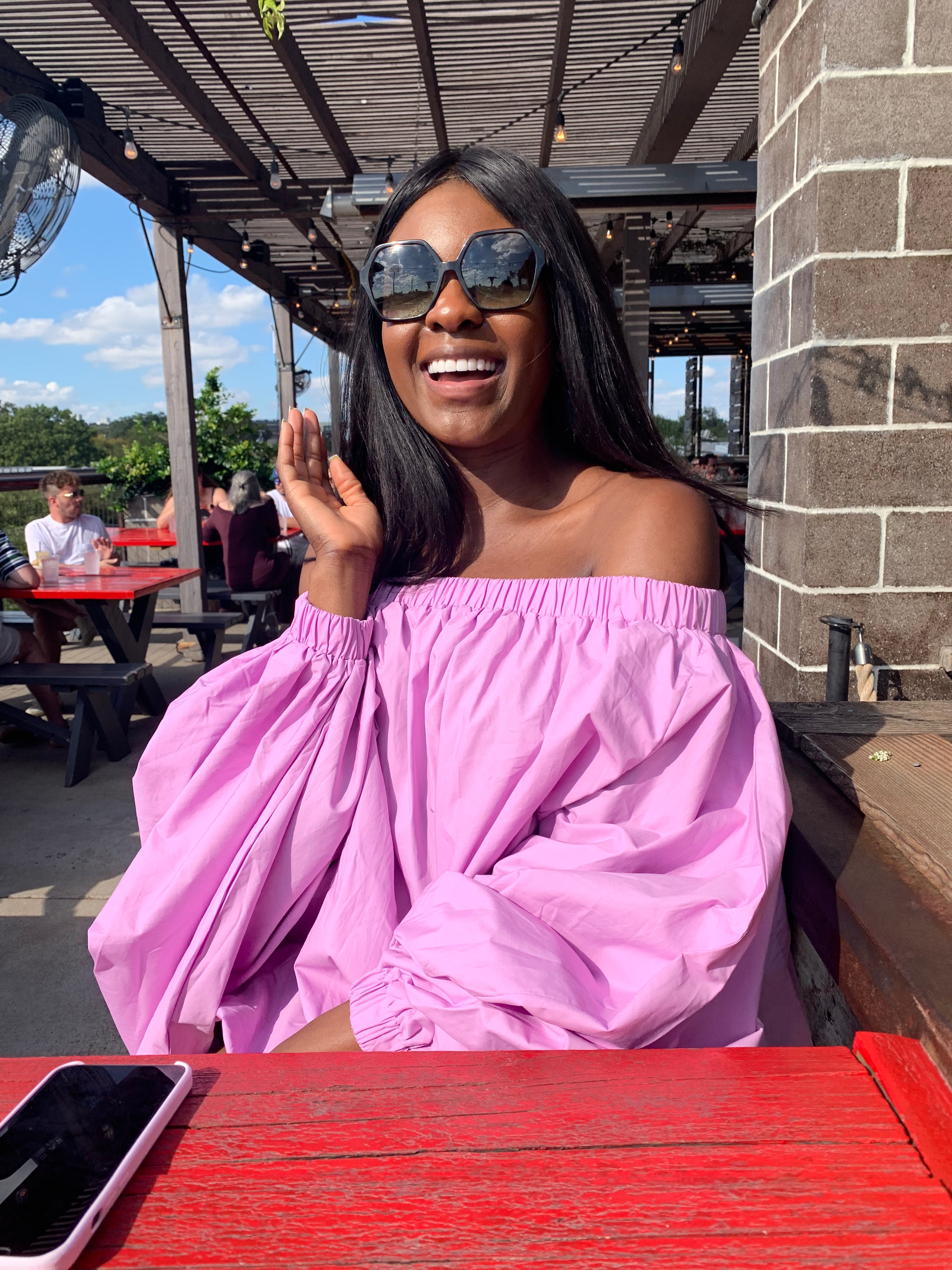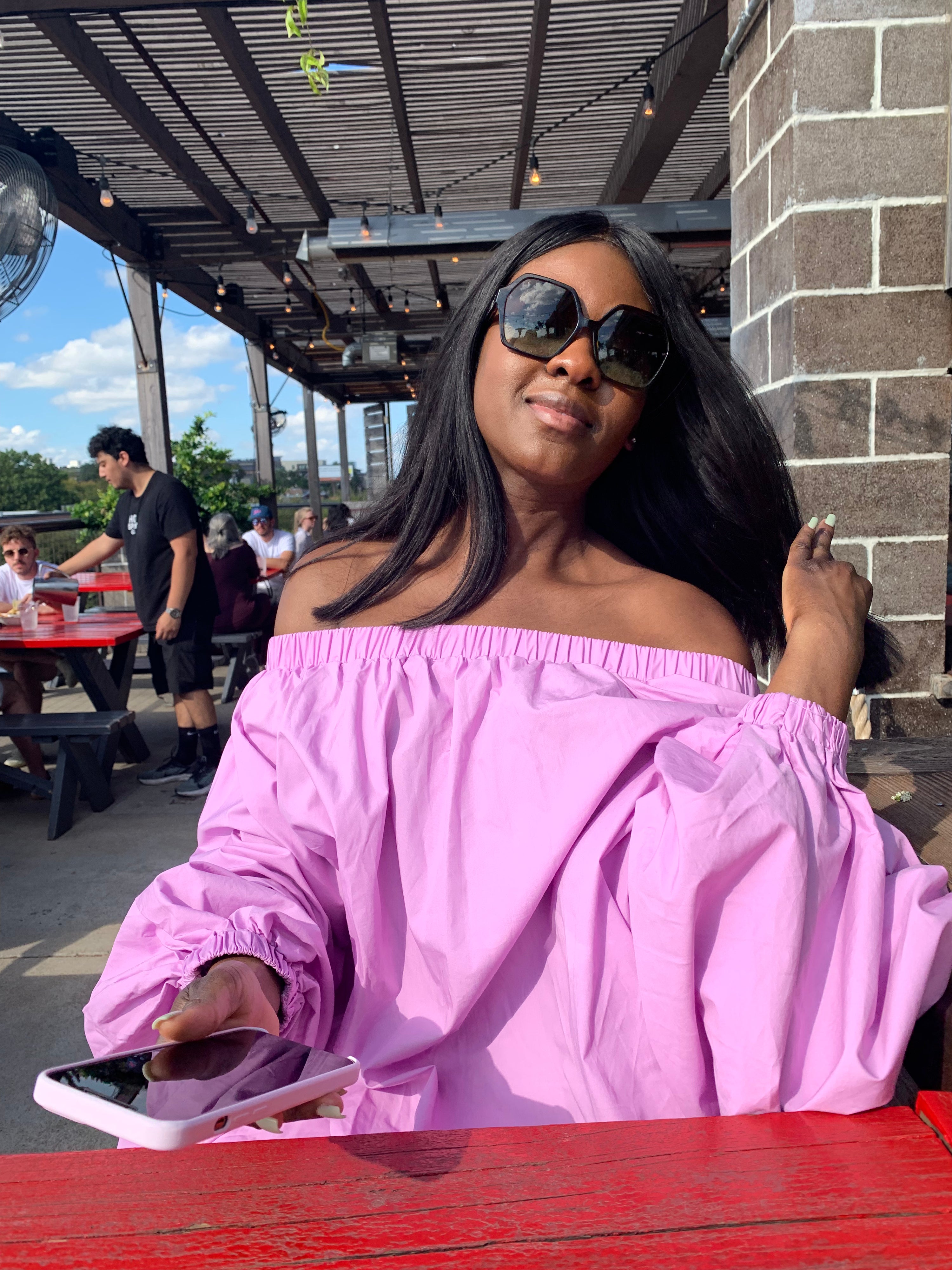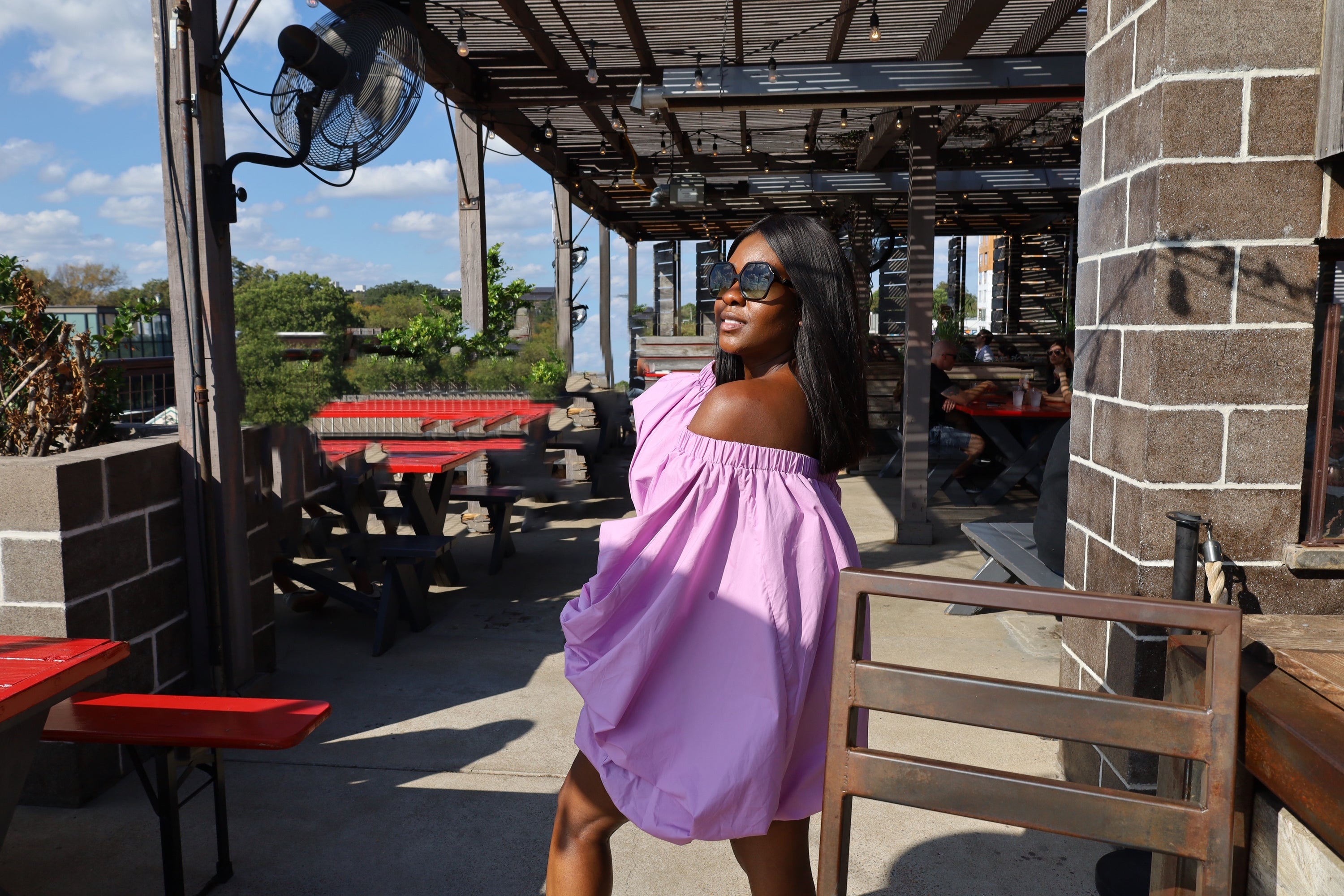 This piece is a 1 and done. I don't know about you, but we love it when you can throw a one piece on and go. No need to worry about your shape or if you're like us the Quarantine 25. 
This is like a purple-ish/pink-ish dress. Cuffs are very loose on thighs. Material can be ironed or you can just wear it and go.  
Extra arm length. 
Must iron or steam for best results.
Model measurements are 5'4 and 140 lbs. 
One size fits all. 
Half & Half