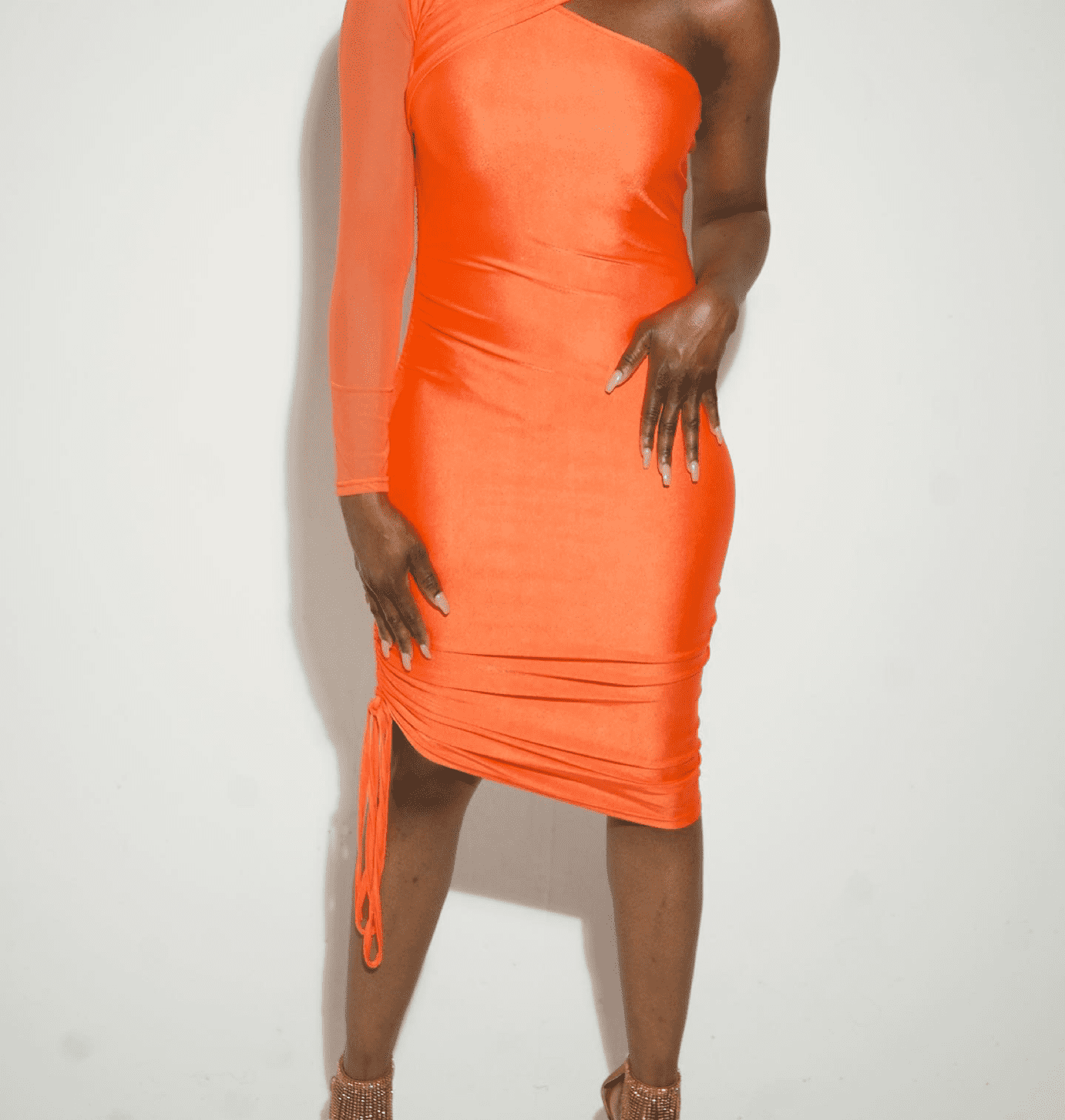 The Elegant Night Dress has one sleeve loosely covered and the other sleeve completely out. 

One sleeve has a mesh like look and feel. 

Material is very stretchy, order regular size for a fairly tight fit. 
You can pair this dress with open or closed heels in a darker tone color. 

Model is wearing size Small. 

Available to order and to pre-order, availability mentioned when selecting size. 
Model measurements are 5'4 & 140 lbs. 
Elegant Night Dress