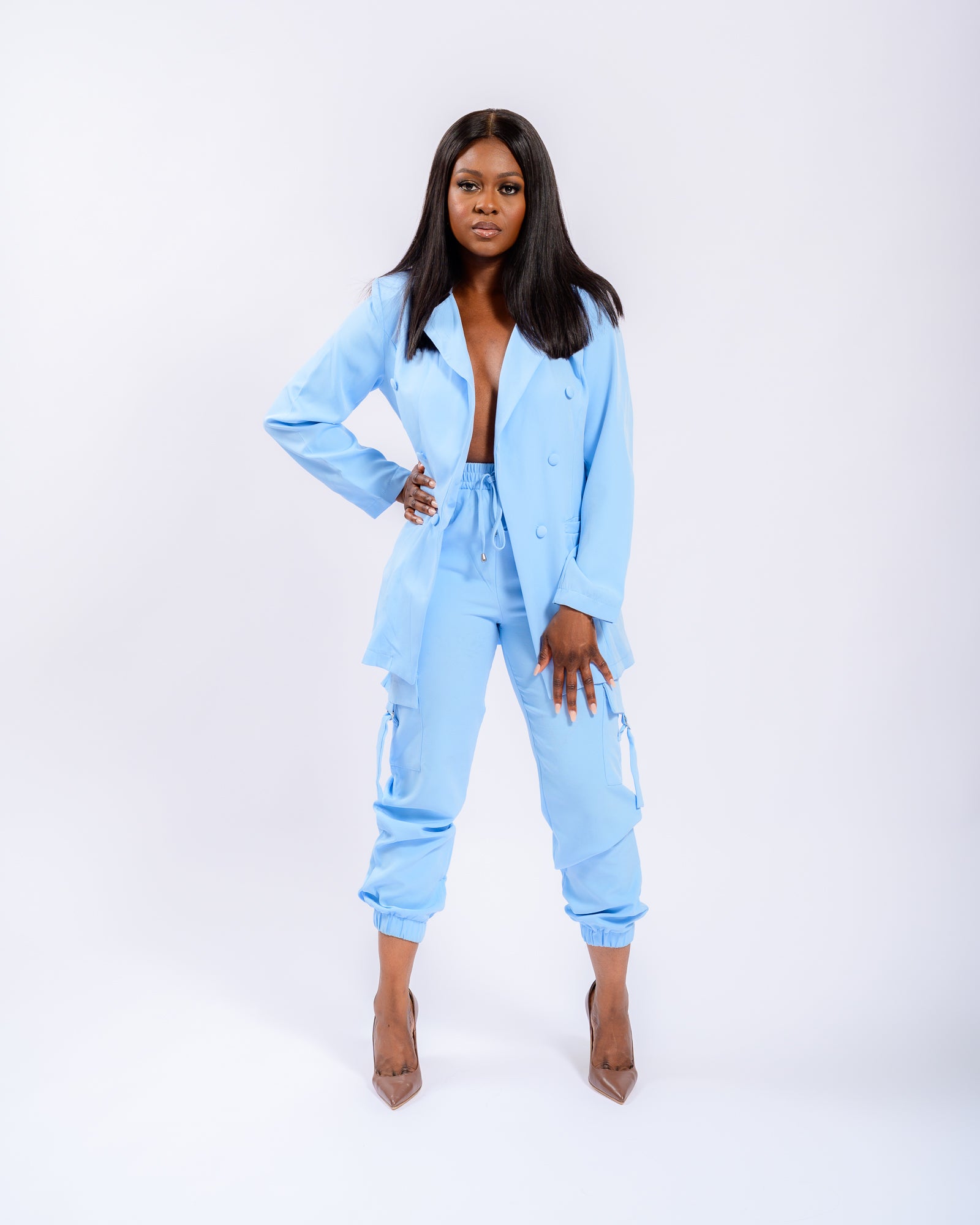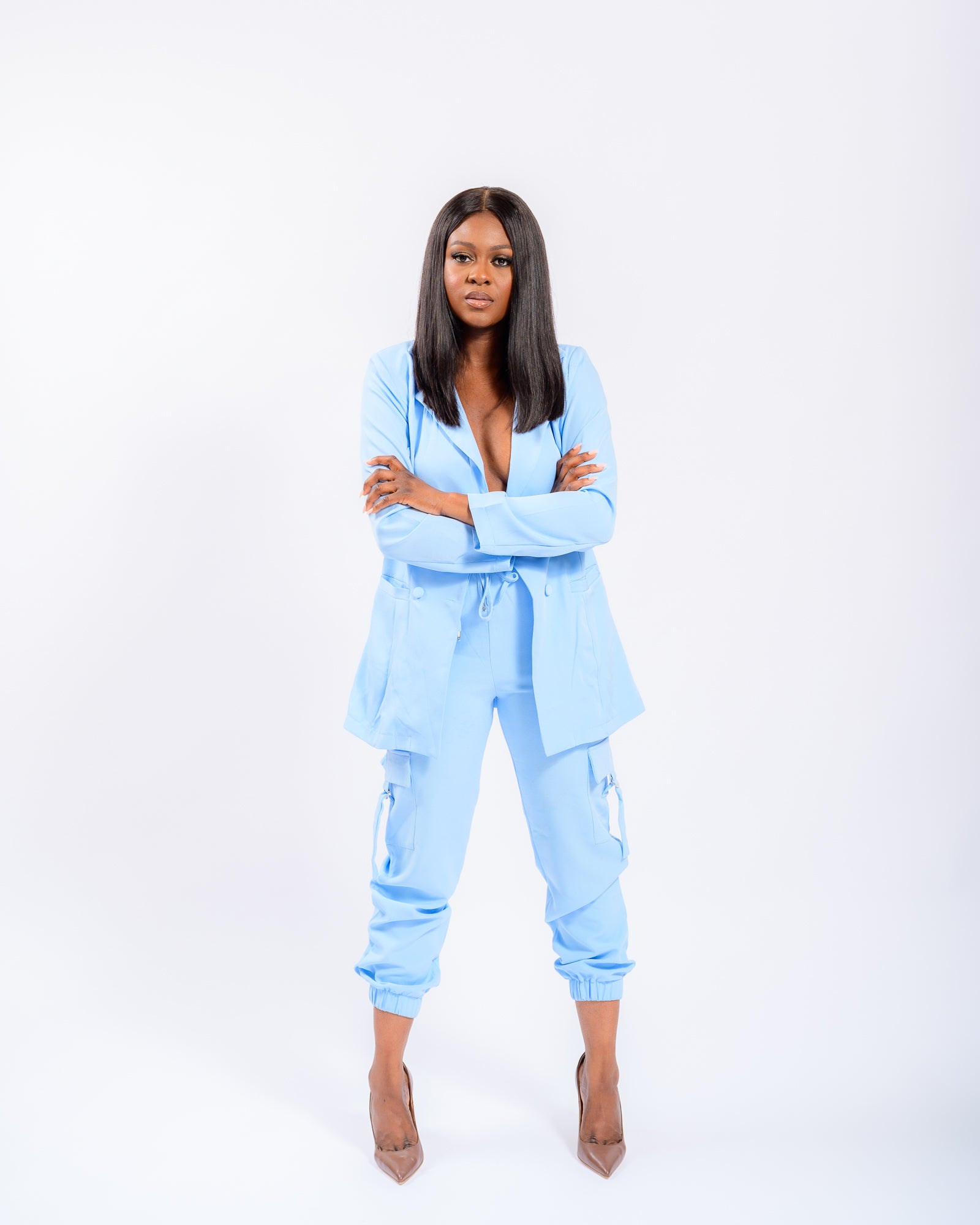 This Two-Piece will have you commanding the room. 

You can wear this Baby Blue Two Piece with a tank top, bra, brassiere, bandeau, or oval neck shirt. 

The material is soft and comfortable. This is a stylish piece if you are looking for comfort and style. 

This Two-Piece creates the Blazer Professional/Elegant but Chill look a boss chick is looking for.
The Shoes you pair with this fit can be a nude/neutral with respect to your skin tone, white open toe heel, black strapy high heel, a clear high heel, just to name a few.

Model is wearing size Medium.
Model measurements are 5'4 & 140 lbs.
Baby Blue Suit