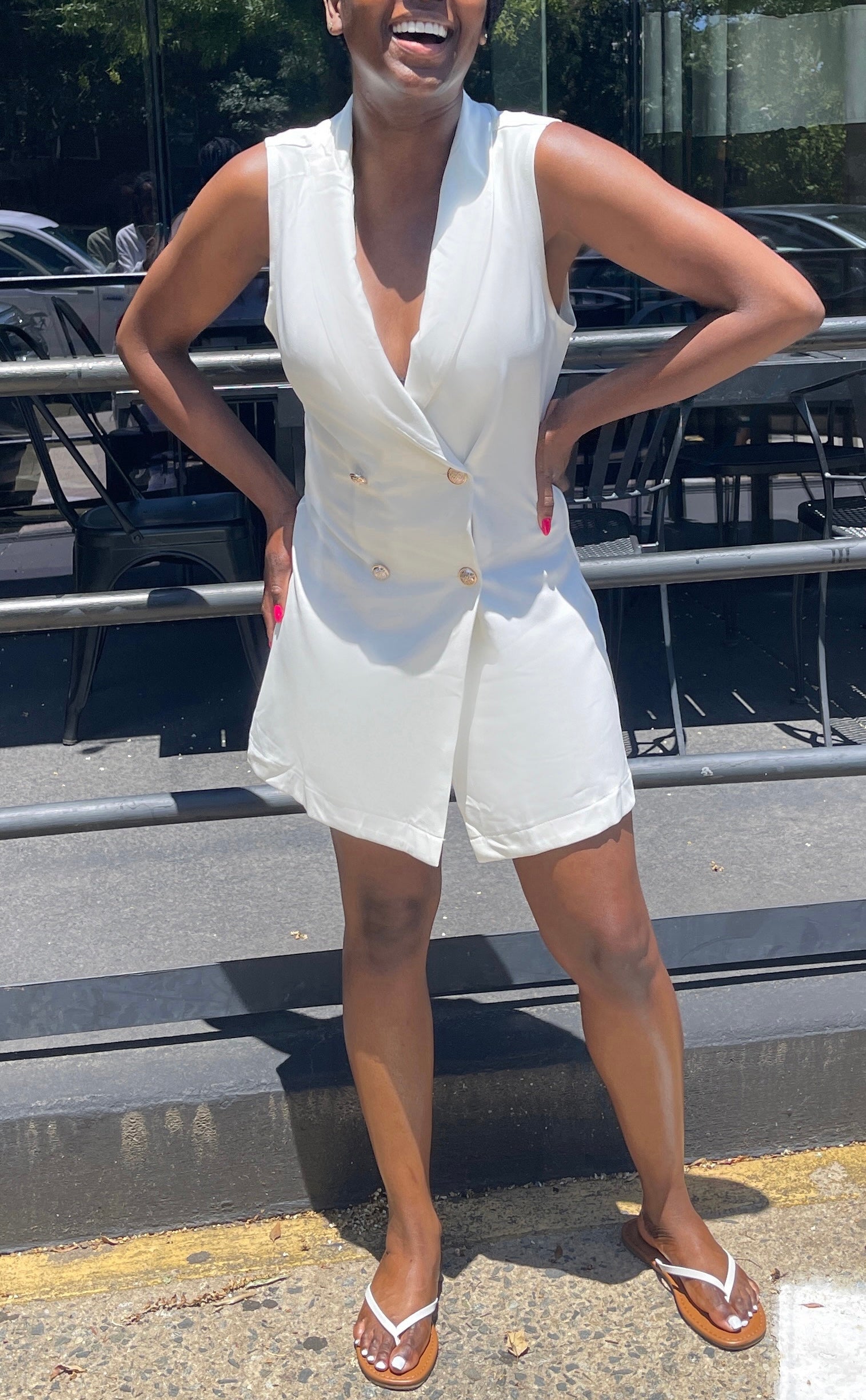 Every year there is an All White Party you're invited to and you have no idea what you're going to wear.
More reason to add the All White Party Dress to your closet. Stay ready so you never have to get ready. 
Stay seductive and sexy with the blazer inspired concept.
The All White Party Dress would be cute with strappy heels and/or an open toe vibe. 

Runs small 
Model is wearing size Medium. 
Model measurements are 5'4 and 140 lbs.
All White Party Dress