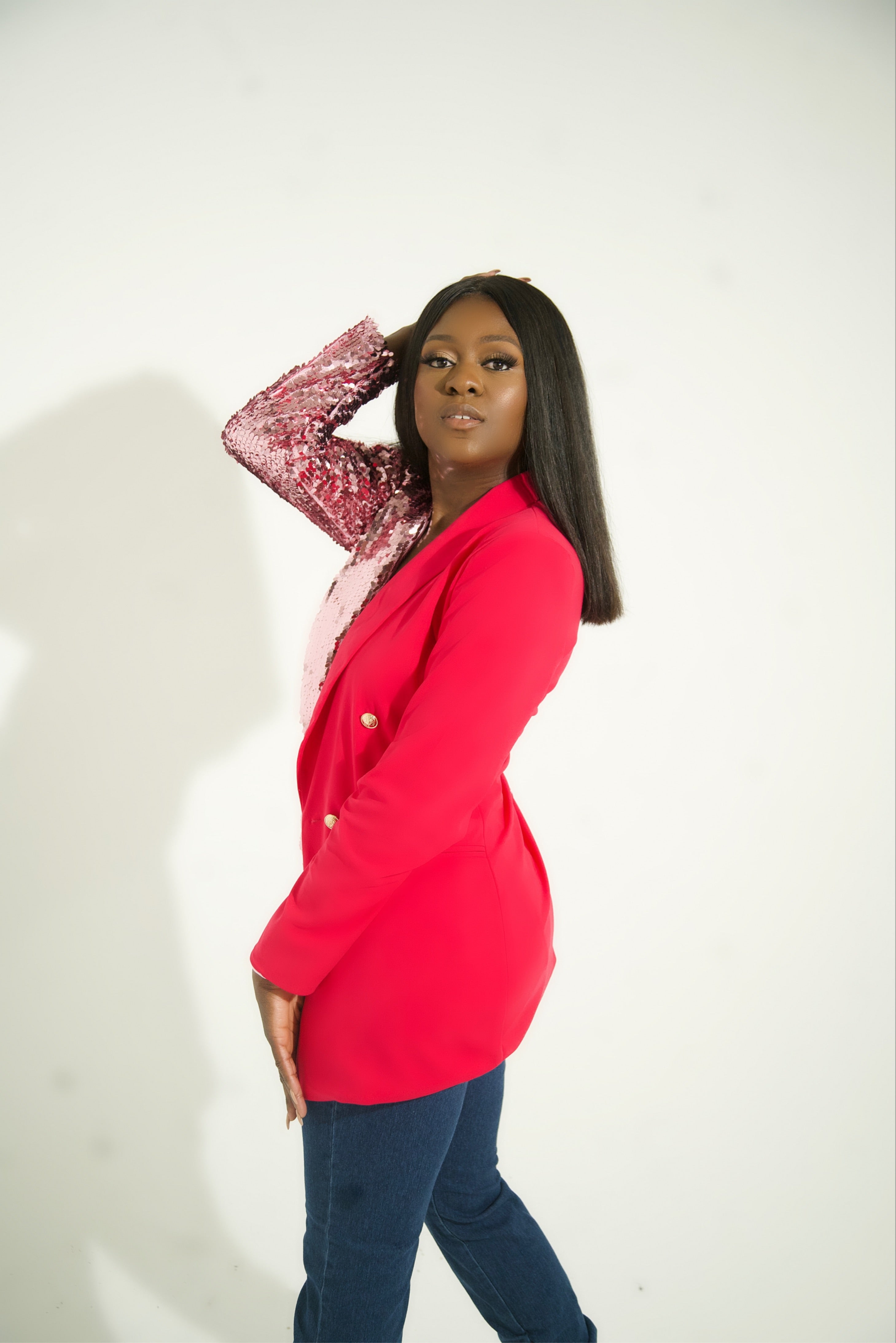 Glitter or Fuschia Blazer
It's Fall and we do Fall with a pop of color. 
A statement piece. 
Half Fuchsia, half glitter.
This blazer is a perfect pair for an all black jumpsuit, or solid color jumpsuit. Solid color tops and pants, jeans go great with this jumpsuit as well. 
Dry clean only. 
Model is wearing size Small. 

Model measurements are 5'4 & 140 lbs.
Glitter or Fuschia Blazer